don't judge a girl by her uniform.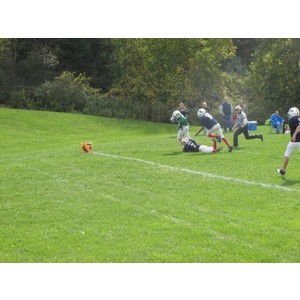 we changed the sport one tackle at a time.
poppy smith and bianca hudson are
the
girls.
they've gone where no other girls have gone before.
they were captains of the cheerleading squad. they
were fierce, driven, and not to mention pretty. they
seemed to be complete opposites though. bianca,
the preppy fresh-faced neutragena commercial girl.
and poppy, the tough, intimidating grogeous girl.
and they decided that they were going to exchange
their pom poms for pads and helmets.
yes, i do realize this is like fired up. i don't care.