four high school girls.
one freshman, one sophomore, one junior, one senior.
one prestigious clique.
sylvie montoya,
she's so fresh.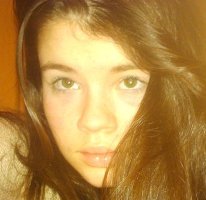 kaylen morris,
the sophwhore.
amy winters,
classy junior.
becca reed,
definite seniority.
*these girls are all my friends in the respective grade...please don't use (or abuse) their pictures.
SETTING.
Weston High School is in Tiburon, a peninsula in the San Francisco Bay. These girls are upper middle class, they can afford a new Coach bag now and then but this story won't be filled with high class. This is not your cliche clique. Present day is about right. If my imagination gets creative we might see some futuristic ideas.
Last edited by so...fia on Sat Jan 29, 2011 6:17 pm; edited 4 times in total